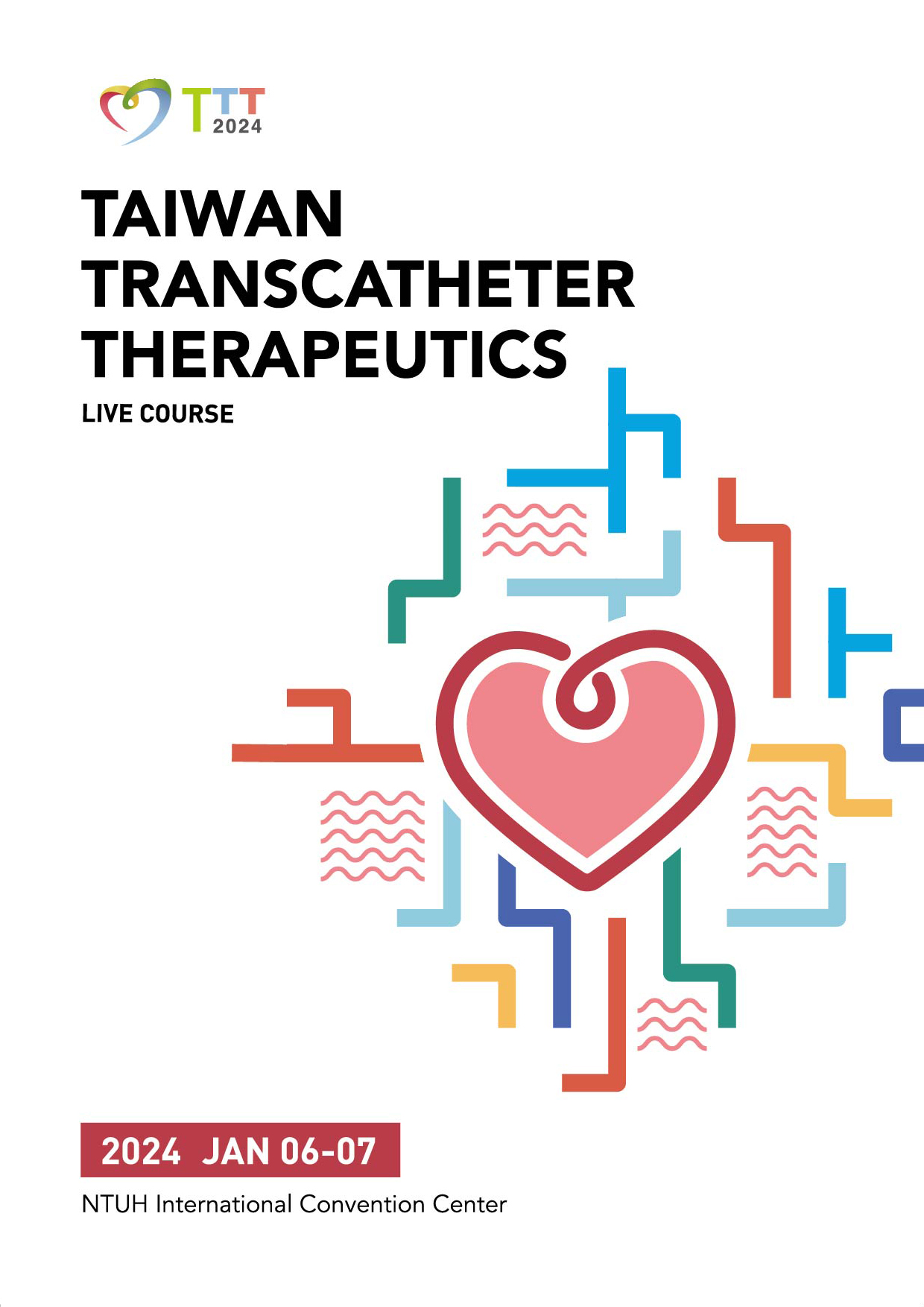 TTT 2024 Call for Cases
歡迎踴躍投稿!
Deadline for Submission:
October 13, 2023
* 為減少學會作業程序、加快評分流程,PPT內
請勿
顯示醫師姓名及醫院名稱/logo。
 Angio影像亦請移除醫院名稱,以添競賽之公平性。
General Information for Submitting Cases
They are:
A. Coronary CTO
B. CHIP
C. Coronary Complications
D. Image/Physiology
E. Structural Heart (Including structural heart disease complication)
F. Carotid/EVT (Including EVT complication)
The Scientific Committee of the TTT 2024 will review all submitted challenging cases for oral presentations.
The authors of accepted challenging cases will be acknowledged by e-mail and the results will be posted on the website by Novem

ber 10, 2023

.
若欲了解競賽規則及投稿報名,煩請下載並參考投稿說明。
如有任何相關問題,請和學會秘書處聯繫。

歡迎踴躍投稿!